2 pcs Self-Adhesive Real Glass Mirror Mosaic Tiles Mini Square Round Glass Craft For DIY Handmade Crafts,Ball,Party Home Decor
Free Shipping (View shipping rates and policy from the bottom of description)
Product Code:

4000617902371

Unit:

Picec

Availability:

In Stock

Weight:

1.8 kg
--->Features
1.Well polished real glass mirrors in 1mm thickness enable smooth surface and edges, easily bring up an amplifying illusion of greater space size and stunning light reflection.2.Self-adhesive backing for pre-cut each tile allows you to stick on objective surfaces with long lasting performance, no extra glue needed.3.Mini square mirror mosaics can be freely combined to create different completion shapes as desire, the slightly distorted reflection effect can enable funny looks for self entertainment which will effortlessly decorate your home with attractive and eye-catching looks.4.Measured by 5 x 5mm each mosaic tile, 1464 pieces per sheet in total, sufficient quantity to meet your different needs for wide applications, you can decorate your home walls or ceiling, refresh your interior looks, DIY a a disco ball or other craft projects like decoupage, card making, scrapbooking & etc. 5.Adopt eco-friendly real glass material to avoid causing any formaldehyde pollution, odorless and non-toxic for enhanced using safety, suitable for decorating your home, office, kitchen, bathroom, bedroom, hotel an so on.
--->Caution
This product is made of glass, so the edges and corners might be broken during transportation.Please make sure you will NOT mind before you order. Thanks for your understanding!
--->Specifications
Material: GlassColor: SilverWearing Coefficient: 30000Density: 1600g/m3Abrasion Resisting: 5600TurnsRupture Modulus: 7.0~12.0MpaCompression Strength: 101.7MpaTotal Length: 100cm/39.37"Width: 4cm/1.57"Thickness: 1mm/0.04"Single Grid Size: 5*5mm/0.19"X0.19"Grid Quantity: 1464PCSNote: Please allow 1-3cm error due to manual measurement and make sure you do not mind before purchase.The color of the actual item may slightly vary from the images due to different computer screens and display settings. Thank you!
--->Package Included
2* Self-Adhesive Mini Square Glass(5 x 5mm, 1464 Pieces)
--->Pink Color
Glass Mirror Mosaic Tiles
--->Gold Color
Glass Mirror Mosaic Tiles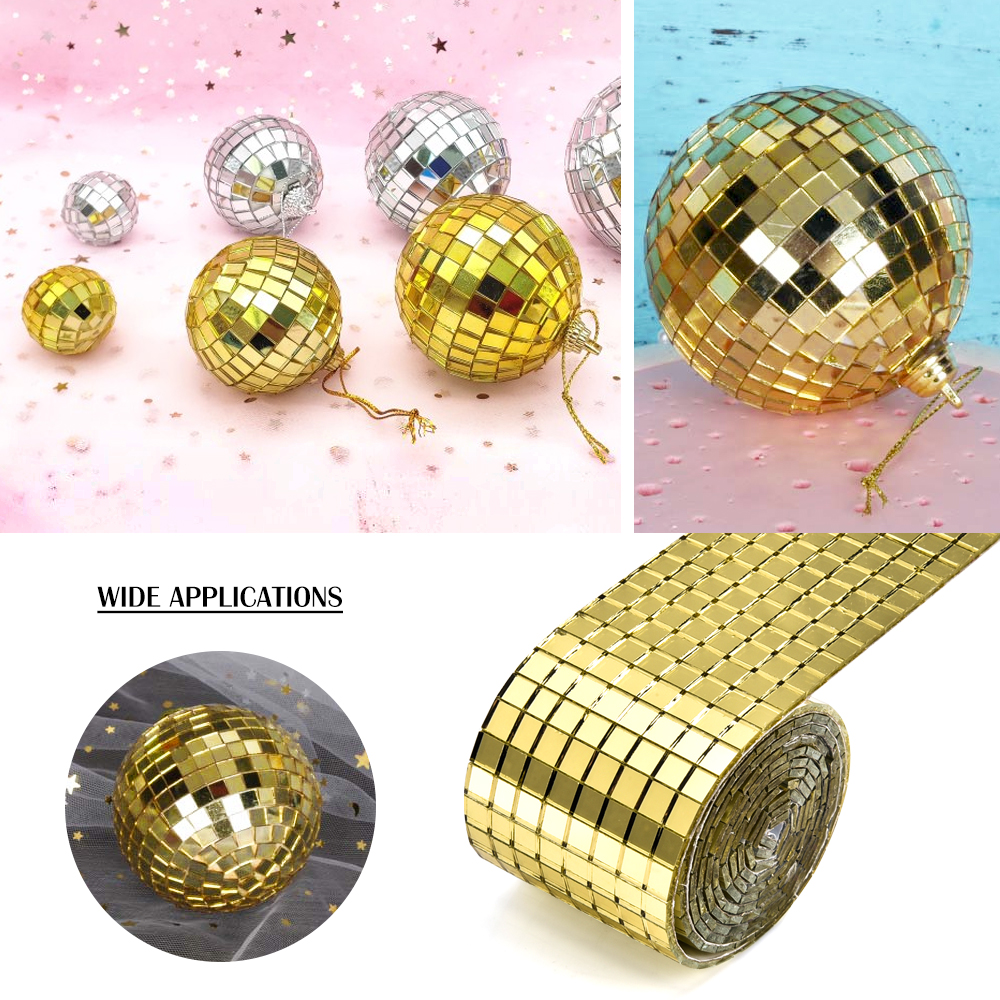 Free Shipping(Excludes:Alaska, Hawaii, APO, FPO, PO BO, US Protectorates, Africa, Central America and Caribbean, South America, Russian Federation,?Bermuda, Greenland, Saint Pierre and Miquelon, Bahrain, Iraq, Jordan, Lebanon, Oman, Yemen, Afghanistan, Bangladesh, Bhutan, ?Georgia, ?Kazakhstan, Kyrgyzstan, Maldives, Mongolia, Nepal, Tajikistan, Turkmenistan, Uzbekistan, American Samoa, ?Cook Islands, Fiji, French Polynesia, Guam, Kiribati, Marshall Islands, Micronesia, Nauru, New Caledonia, Niue, Palau, Papua New Guinea, Solomon Islands, Tonga, Tuvalu, Vanuatu, Wallis and Futuna, Western Samoa, Albania, Andorra, ?Belarus, Bosnia and Herzegovina, Czech Republic, Estonia, Gibraltar, Guernsey, Jersey, Latvia, ?Lithuania, Macedonia, Malta, ?Montenegro, ?Serbia, Slovakia, Slovenia, Svalbard and Jan Mayen)